Logo Uniforms Made Easy
Business is tough, but getting your team fitted with custom uniforms doesn't have to be. At Image Pros, we think easy matters. You should be able to find the perfect product and fit, and wear your brand with class, without ever having to worry. That's why we've designed a straightforward process to gets you the styles you love, the fit you need, and the brand designation you crave.
Creating Quality Logo Uniforms, One Stitch at a Time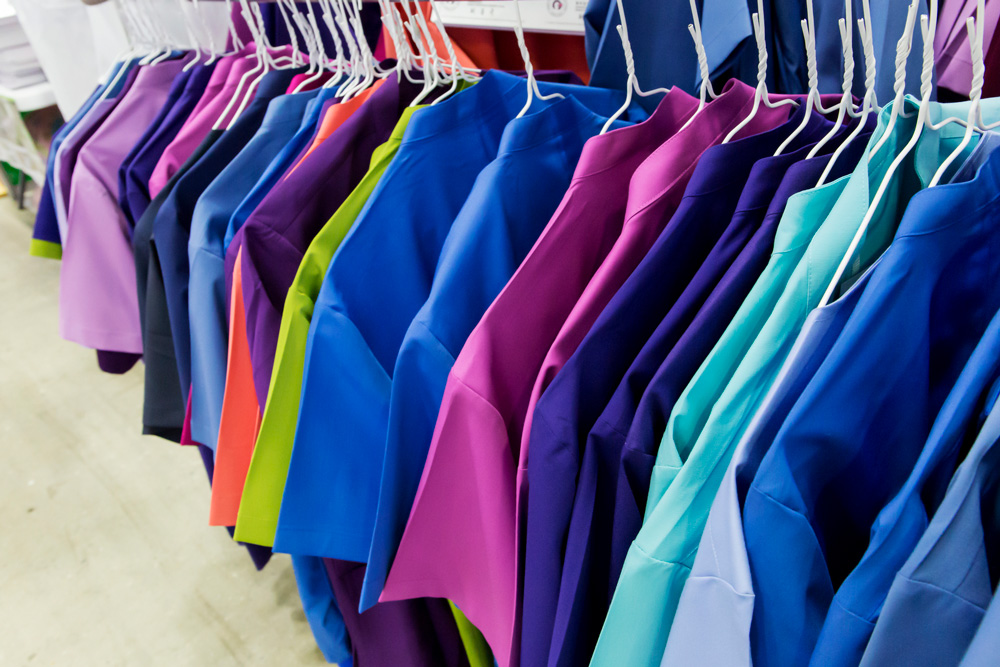 Image Pros goes the extra mile when it comes to the skill and expertise demanded in custom design. Through our expert process, your company's logo is converted into a stitch file that is embroidered with the highest quality equipment onto your uniforms for a long-lasting, professional look. Our knowledgeable staff ensures the look of your uniform will withstand time and washings. Inferior processes used by many companies lead to puckering, peeling, and misshapen logo design. At Image Pros, we ensure that doesn't happen to our designs. We use best practices to ensure your design represents your company well. Our wide selection of logo uniform pieces gives your business a multitude of options for personalizing the look and feel of your brand.
Michigan Logo Uniform Options
Image Pros is available to assist you in finding the perfect fit for your brand. This includes specializing your selections to pair well with your work environment and job demands. Some of our options include:
When specialized safety designs are required, our line of custom safety uniforms provide features that meet OSHA standards to ensure your workers are safe and your business is in compliance with enhanced protocol. These OSHA-compliant features coupled with our superior design quality ensure a reliable and attractive product you can trust.
Top Quality Made-in-Michigan Logo Uniforms
You want your company to look its best. Quality logo uniforms bring an element of professionalism and unity to your company that boosts your brand. Image Pros is committed to ensuring your custom designs reflect the best of your company. With our sample kits, you are assured of finding the right fit and design for the perfect custom piece.
Contact Image Pros today to design your made-in-Michigan logo uniforms, and order a fully-refundable, customizable sample kit.