An image is worth a thousand words, and at Image Pros, we capture the value of that image with superior custom apparel design. With an exhaustive line of tops, sweatshirts, jackets, and accessories, there are endless possibilities to get your brand in front of the public. We are committed to ensuring our customers have a seamless experience from start to finish that results in a product of high professional quality.
What Makes Image Pros Different?
Your business image is important and your time is valuable. Image Pros sets itself apart in the quality of design and approach to fit that make ordering custom apparel simpler than ever. This ensures you get the image you want with care and apparel that exceed the competition in excellence and ease. The Image Pro advantages are:
Fully refundable sample kits to ensure well-fitted selections for the entire staff, every time.

Superior design techniques and industry-leading tools to ensure a lasting, quality logo and image.

Personalized customer service with experts to guide you through our hassle-free process, every step of the way.

Individual brand stores to streamline ordering and reordering processes for your entire business, nationwide.
The Michigan Leaders in Custom Apparel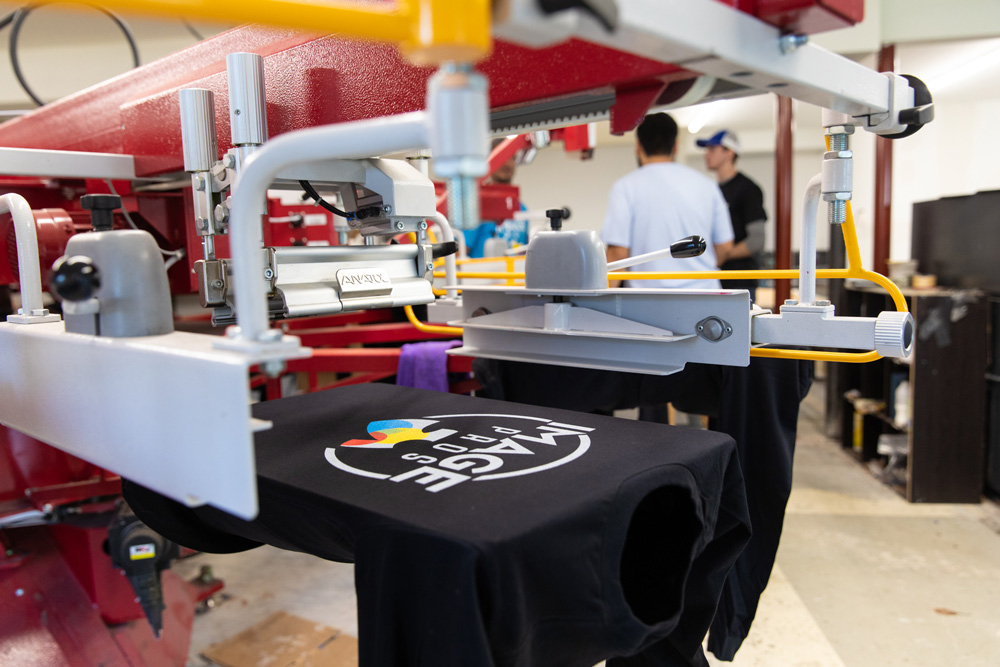 When it comes to custom apparel, you need pieces that uniquely reflect your brand and fit your work environment. We expertly guide you in navigating our comprehensive selection of pieces to find the right fit for your brand. Image Pros' Michigan-created custom apparel products give you the look you need to stay both professional and comfortable.
We partner with superior brands to deliver you exceptional custom apparel that is easy to take care of and comfortable to wear. Our quality craftsmanship and embroidery techniques ensure your message will maintain its caliber over time.
Enhance Your Pro Image With Custom Apparel
Get fit for success and create a lasting image with custom apparel designed just for you. Contact Image Pros today to order your fully refundable sample kit and get started on your Michigan-made custom apparel order!